Helping You Create Beautiful
Landscapes & Gardens
Your One-Stop Shop For All Your Home & Garden Needs In Nova Scotia.
High-Quality Plants & Accessories
Curbside Pick Up & Delivery
Build Your Oasis With Confidence
Want to elevate your space but feel unsure where to start?
Whether you're a seasoned gardener or new to plants, finding the right plants for your space can feel overwhelming.
Blomidon Nurseries provides expert advice so you can get the high-quality plants your space deserves.
Find the perfect plants
& Accessories for your space
Spruce up your outdoors or add some greenery in your home to get the tranquil space you deserve.
40,000 annuals grown yearly
700 Varieties of Perennials available
26 Acres Of High-Quality Plants & Trees
1,000's of Happy gardeners & home owners
Join the Blomidon Nurseries VIP GARDEN CLUB!
Join now and save with every purchase.
Largest MYKE Dealer in Atlantic Canada
Provide trees and shrubs
with an all-natural product
which effectively harness the forces of nature.
Blomidon Nurseries has been Serving maritimes Plant enthusiasts for over 50 years
Experience Our Garden Center Today
Browse our vast selection in-store
Blomidon Nurseries is your one-stop shop for all your home and garden needs.
Get Expert advice from our staff
Our staff will guide you to help figure out what plants are best for your lifestyle.
Feel Rejuvenated in your new space
Relax and enjoy a space you love with high-quality plants and accessories.
Get the 2022 plant reference
guide today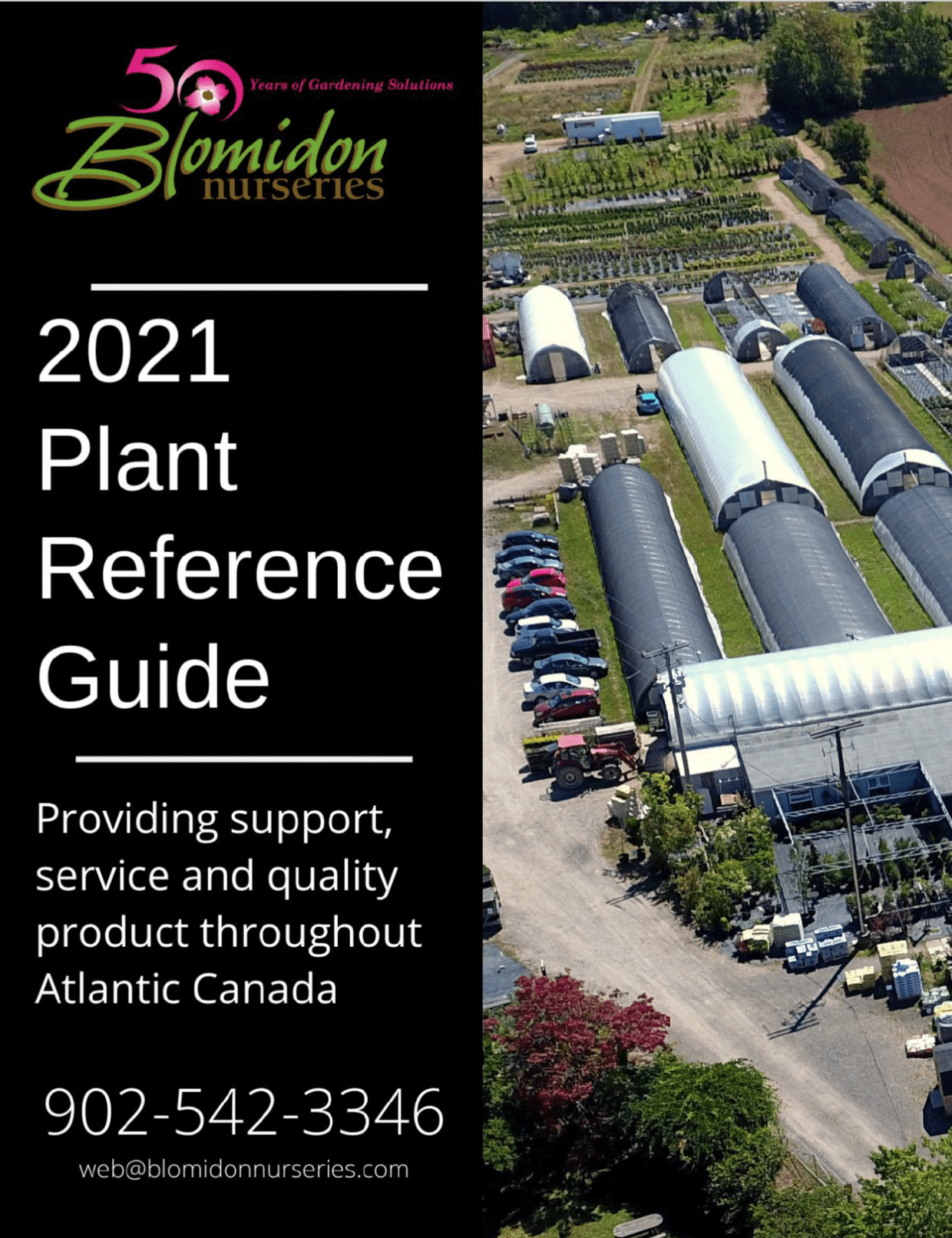 50 Years of Gardening Solutions
10060 Nova Scotia Trunk 1,
Wolfville, NS B4P 2R2
902-542-3346
web@blomidonnurseries.com
Mon – Fri / 9:00AM – 4:30PM
Sat / 9:00AM – 5:00PM
Sun / 10:00AM – 5:00PM
Everything you need to
transform your home & Garden
You deserve a space that brings you peace of mind.
We understand how overwhelming it can be to add plants and landscape to your space. There are so many plants, soils and accessories to choose from. You want to have the confidence that the ones you choose are the right fit for your lifestyle and are of high quality.
For over 50 years, our knowledgable staff has helped 1,000's of plant enthusiasts create beautiful landscapes and gardens.